Show Information
Theatre Address
175 Yongan Road,
Xicheng District, Beijing
Qianmen Jianguo Hotel
北京西城区永安路175号
前门建国饭店内梨园剧场
Liyuang Theatre Tickets Booking
How it works
You meet our staff at the Liyuan Theatre ticket office 30 minutes before the show to receive your tickets and be shown to your seats.
Use our printable taxi map with the address in Chinese to get to the Liyuan Theatre. You may also go there conveniently by subway line 7 Hufangqiao stop exit C. 5 mins walk from the station.
Please Note
Buy your discount tickets directly from our guide by cash. Not the ticket window! Email or call us booking in advance! We are a travel agency.
See the seat map below and choose your tickets: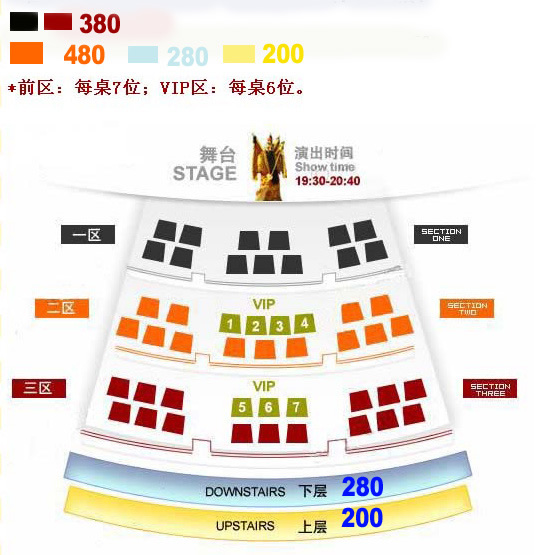 Our discount price are:
Downstairs back zone 120 CNY
Section 1 and 3 zone 180 CNY
Section 2 zone 300 CNY
VIP zone 400 CNY
How to make a reservation
Please email us at contact@travelbeijingguide.com or fill in the booking form booking your tickets, We will confirm you booking in 30 mins. you are also welcome call us at 135 52527373(wechat/whatsapp).